Image
Image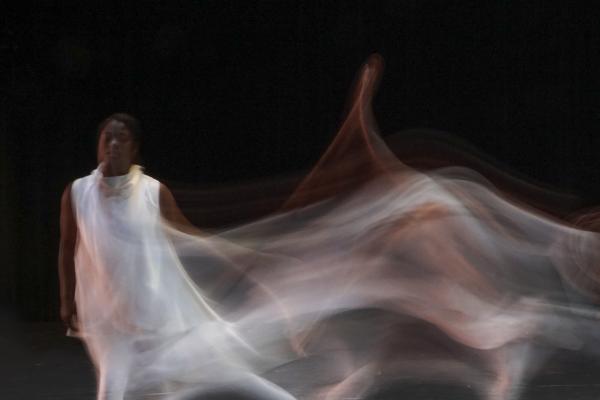 November 30, 2017
All Day
Location
Barnett Theatre, Sullivant Hall, 1813 N. High Street
December 1, 2017
All Day
Location
Barnett Theatre, Sullivant Hall, 1813 N. High Street
December 2, 2017
All Day
Location
Barnett Theatre, Sullivant Hall, 1813 N. High Street
December 2, 2017
All Day
Location
Barnett Theatre, Sullivant Hall, 1813 N. High Street
Description
Ohio State Dance presents a concert of eclectic works including art installations and multi-media works by Ann Sofie Clemmensen, David Covey, Crystal Michelle Perkins, Daniel Roberts, Mitchell Rose and Eddie Taketa. The pieces will showcase performances by BFA and MFA dance students.
Color in the Dark, by Ann Sofie Clemmensen and dancers, is a new group work created in collaboration between the dancers and choreographer. Through a vigorous physical investigation of dimensional contrasts, kinesthetic clarity, intricate rhythms and spatial patterning this work curiously examines darkness versus lightness, and the notion that in the dark, no object is reflecting lights – but not seeing doesn't mean it's not there.
An Answerless Riddle, by Eddie Taketa in collaboration with the dancers, is a choreographic visualization of the pulsing, overlapping, and surging harmonies of John Adams' Chain to the Rhythm, which peaks with orchestral dynamism. 
SISTERS, co-directed by David Covey and Bita Bell, is a structured improvisation that looks at the dynamics of individual isolation and coming together to nurture and support one another as a community, specifically addressing issues of sisterhood and female empowerment. It also integrates the "choreography" of hundreds of rubber balls dropping from the grid to create a dynamic visual environment that envelopes the dance in a kinetic landscape of motion and color.
The Difficulties of Flying, by Crystal Michelle Perkins, is an ensemble work that uses African American folklore as its base for meaning. It is a rhythmic dance of migration, and an exploration of what it means to be displaced from or return to home.
REVERB
, by Daniel Roberts, was created for dancers of the Ohio State Dance Denmark Tour and premiered in Rebild Bakker, Denmark, the site of the largest 4th of July celebration outside of the U.S. in July 2017. The choreography is inspired by Lukas Ligeti's polyrhythmic 'bending' of Monk's original music.

Dance performances do not have a remote control. But in A PRIMER IN CONTEMPORARY CHOREOGRAPHIC ICONOGRAPHY the subtitles are turned on for you, explaining the meaning of this cipher called contemporary dance.  This tragicomedy is a re-staging of a work choreographed in 1988 that Mitchell Rose toured extensively.
Seating is limited. Patrons are encouraged to purchase tickets in advance.
Tickets:
General admission tickets are $15 and may be purchased by calling the Ohio State theatre ticket office at (614) 292-2295 or by completing a ticket request online. Ohio State faculty, staff, students, and Alumni Association members; senior citizens; non-Ohio State students; children; and military veterans may purchase tickets for $10. 
Please note: If it is 24 hours or LESS before your desired performance, please contact the Theatre Ticket Office directly at 614-292-2295. If it is a weekend, please arrive early to purchase your tickets in person. Internet submissions are only collected during our normal business hours (M-F, 10 a.m. - 4 p.m.) and we may not receive your submission in time. Tickets are only officially reserved after payment is received.
---