Image
Image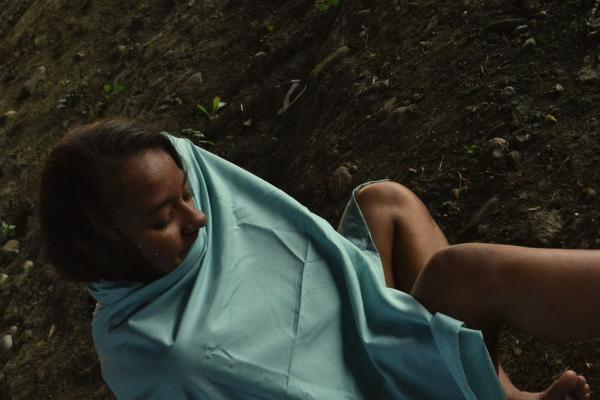 March 6, 2019
All Day
Location
Barnett Theatre, Sullivant Hall, 1813 N. High Street
March 7, 2019
All Day
Location
Barnett Theatre, Sullivant Hall, 1813 N. High Street
March 8, 2019
All Day
Location
Barnett Theatre, Sullivant Hall, 1813 N. High Street
Description
Senior BFA students present their capstone projects alongside a BFA final project by Laura DeAngelis and an MFA final project by Jazelynn Goudy. The works paint an engaging and captivating picture of these students' experiences and time at Ohio State, including:
Silent Words, a group work by Sara Barile that explores the way the body speaks, even when it might not have much to say;

Placidly Amid the Noise and Haste: Part I, by Amanda Colangelo, a solo exploration of physical integrity, vulnerability and building communities of empathy;

A collaborative duet titled Paralleled Tales, by Kali Czekaj, a journey about how every individual deals with situations differently, even if their stories may parallel;
  
An episodic work, by Laura DeAngelis, titled Post Memoriam that explores the humanist narrative arc of World War II and adjacent crimes against humanity along with their contemporary implications through dance, video and photography;
· Post Memoriam will be shown in Sullivant Hall 270 before the Barnett Concert
o   Wednesday, March 6 at 7 p.m.
o   Thursday, March 7 at 7 p.m.
o   Friday, March 8 at 7 p.m.
· Online reservation is required
LackLuster, by Jazelynn Goudy, an MFA project that uses intermedia technology, established choreographic and embodied practice as research methodologies to share childhood and military sexual trauma and the process of restoration (viewer discretion is advised);
· LackLuster will be shown in the Motion Lab (Sullivant Hall 350) before the Barnett Concert
o   Wednesday, March 6 at 7 p.m.
o   Thursday, March 7 at 7 p.m.
o   Friday, March 8 at 7 p.m.
· Online reservation is required


The Construct of Black Love, by Taylor Hurd, in which two black women move together to witness each other's journeys through love;
ingresso, a work by Emily Arden Jones for five movers in a little world driven by music…its pulse brings bodies in and out and on their own accord to a place we haven't seen yet;

Play!, by Kelsey Kempner, a playful adventure of movement with no agenda inspired by teaching dance to children;

On Set, by Jordan McDowell, which draws on her experiences working as a character performer at Walt Disney World;
  
Does It Feel Like Real Love Yet?, by Alizé Raptou, a piece that explores our ever-evolving understanding of love—in any and all of its manifestations—at the place where dance, music and theatre meet;

The Color Book, by Brianna Rhodes, which opposes the stereotypes of colorism among people of the same ethnic or racial group by showcasing the community and power-driven experience of the African American female;

Den Caah Dah, a contemporary jazz piece performed by Maxi Riley demonstrating the complexity of polyrhythmic aesthetics, while unearthing an artistry in motion developed through a history of cultured technique;

what the horizon looks like at 4:48 pm, a solo work performed by Marissa Thomas that regards her birthplace of Nevada and explores place identity theory and translation of place through movement.

 
General admission tickets are $15 and may be purchased by calling the Ohio State Theatre Ticket Office at (614) 292-2295, online at Ticketmaster.com, or in-person at the Ohio State Theatre Ticket Office, 1849 Cannon Dr., Columbus, OH 43210. Ohio State faculty, staff, students, and Alumni Association members; senior citizens; non-Ohio State students; children; and military veterans may purchase tickets for $10.
---