Image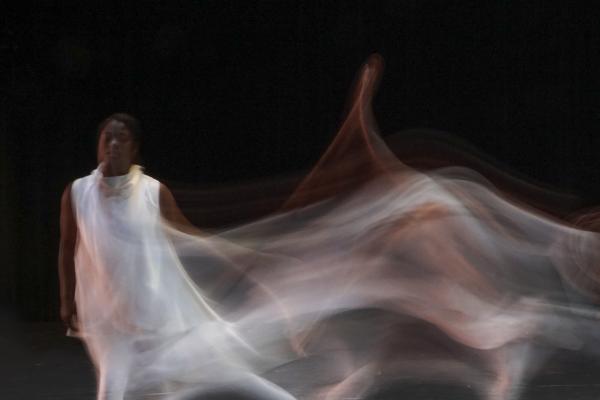 November 30, 2017
All Day
Location
Barnett Theatre, Sullivant Hall, 1813 N. High Street
December 1, 2017
All Day
Location
Barnett Theatre, Sullivant Hall, 1813 N. High Street
December 2, 2017
All Day
Location
Barnett Theatre, Sullivant Hall, 1813 N. High Street
December 2, 2017
All Day
Location
Barnett Theatre, Sullivant Hall, 1813 N. High Street
Description
Ohio State Dance presents a concert of eclectic works including art installations and multi-media works by Ann Sofie Clemmensen, David Covey, Crystal Michelle Perkins, Daniel Roberts, Mitchell Rose and Eddie Taketa. The pieces will showcase performances by BFA and MFA dance students.
Color in the Dark, by Ann Sofie Clemmensen and dancers, is a new group work created in collaboration between the dancers and choreographer. Through a vigorous physical investigation of dimensional contrasts, kinesthetic clarity, intricate rhythms and spatial patterning this work curiously examines darkness versus lightness, and the notion that in the dark, no object is reflecting lights – but not seeing doesn't mean it's not there.
An Answerless Riddle, by Eddie Taketa in collaboration with the dancers, is a choreographic visualization of the pulsing, overlapping, and surging harmonies of John Adams' Chain to the Rhythm, which peaks with orchestral dynamism. 
SISTERS, co-directed by David Covey and Bita Bell, is a structured improvisation that looks at the dynamics of individual isolation and coming together to nurture and support one another as a community, specifically addressing issues of sisterhood and female empowerment. It also integrates the "choreography" of hundreds of rubber balls dropping from the grid to create a dynamic visual environment that envelopes the dance in a kinetic landscape of motion and color.