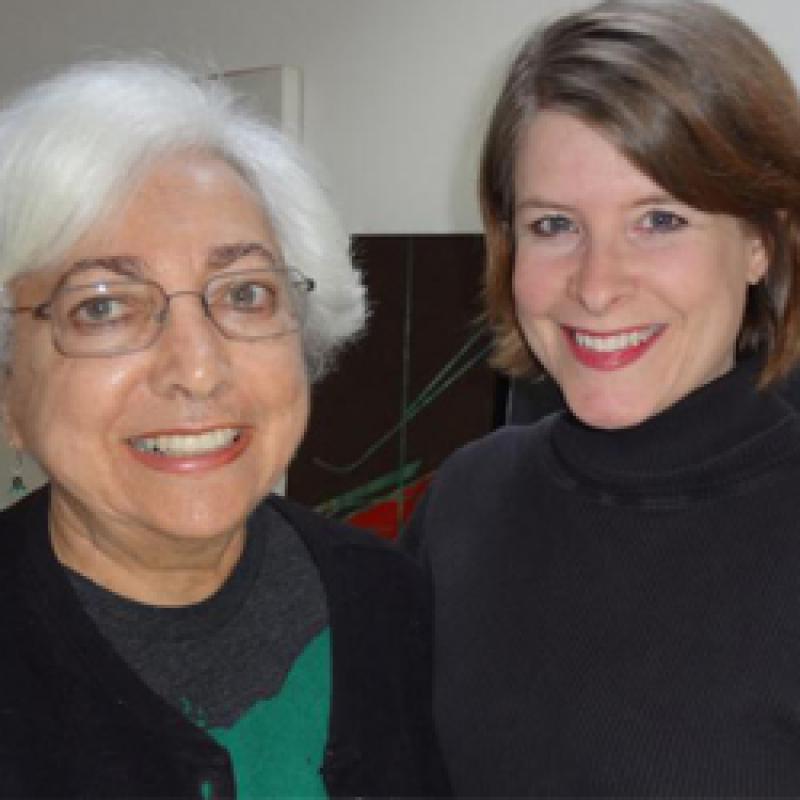 The Ohio State University Department of Dance would like to express its deepest appreciation and admiration for Vera J. Blaine, who continually and consistently exemplifies the qualities of resiliency, strength, and lightness through her teaching and coaching of dancers and dance makers. Her willingness to share her research and experiences that span over more than half a century has made it possible for us to create this website.
The Department of Dance is extremely grateful for the immense contributions of its visionary founder, Helen P. Alkire, and for her role in igniting Blaine's passion for dance. Deep appreciation also goes to Vera Maletic, who, as a prominent expert in Laban studies, greatly influenced Blaine's research into the use of weight qualities in composition classes. Thanks to Karen Bell, Faculty Emerita and former Dean of the College of the Arts, for her clear direction and strong mentorship in regards to this project. Many thanks to the entire faculty and staff of the department, particularly Susan Van Pelt Petry, Chair of the Department of Dance, for shepherding this project and assembling the necessary voices and resources. Special recognition to Susan Hadley and Bebe Miller for their interviews regarding Blaine's work.
The department also thanks Rashana Smith for compiling years of material, documenting Blaine's teaching methods, conducting interviews, creating videos, and organizing online content. Special thanks to Melissa Bontempo for her collaborative spirit and solution-focused expertise in web development.
Blaine's students are acknowledged for their patience during the documentation of composition classes, and for the insightful and thoughtful interviews by OSU alumni, Erik Abbott-Main, Ellie Escosa Carter, Taiyueh Sean Chen, Owen David, Adriana Durant, Kate Enright, Jill Guyton, Angie Hauser, Jennifer Meckley, Holly Lau, Claire Porter, Karl Rogers, Kathryn Sauma, Lillian Skove, Ann Yee, and Abigail Zbikowski.