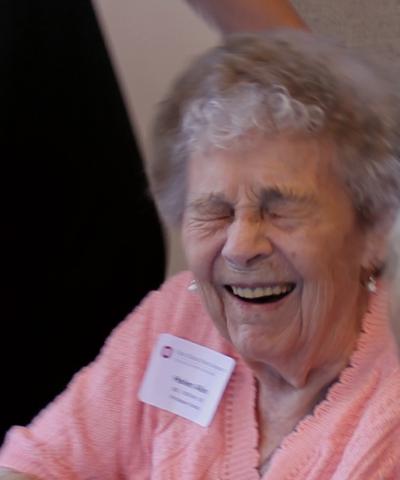 Helen Alkire, founder of OSU Dance turned 100 years old on Saturday May 30th, 2015. A party was held at Sullivant Hall on that day. The festivities began with informal performances in the Barnett Theatre. A reception followed in the gorgeous Studio 390.
Click here to see the entirety of the performances and kind words shared with Helen on this auspicious occassion.
Helen passed away on Thursday November 14th, 2015 at the Alkire Farm in Orient, Ohio.
Donations to the Helen P Alkire Scholarship Fund are most welcome.