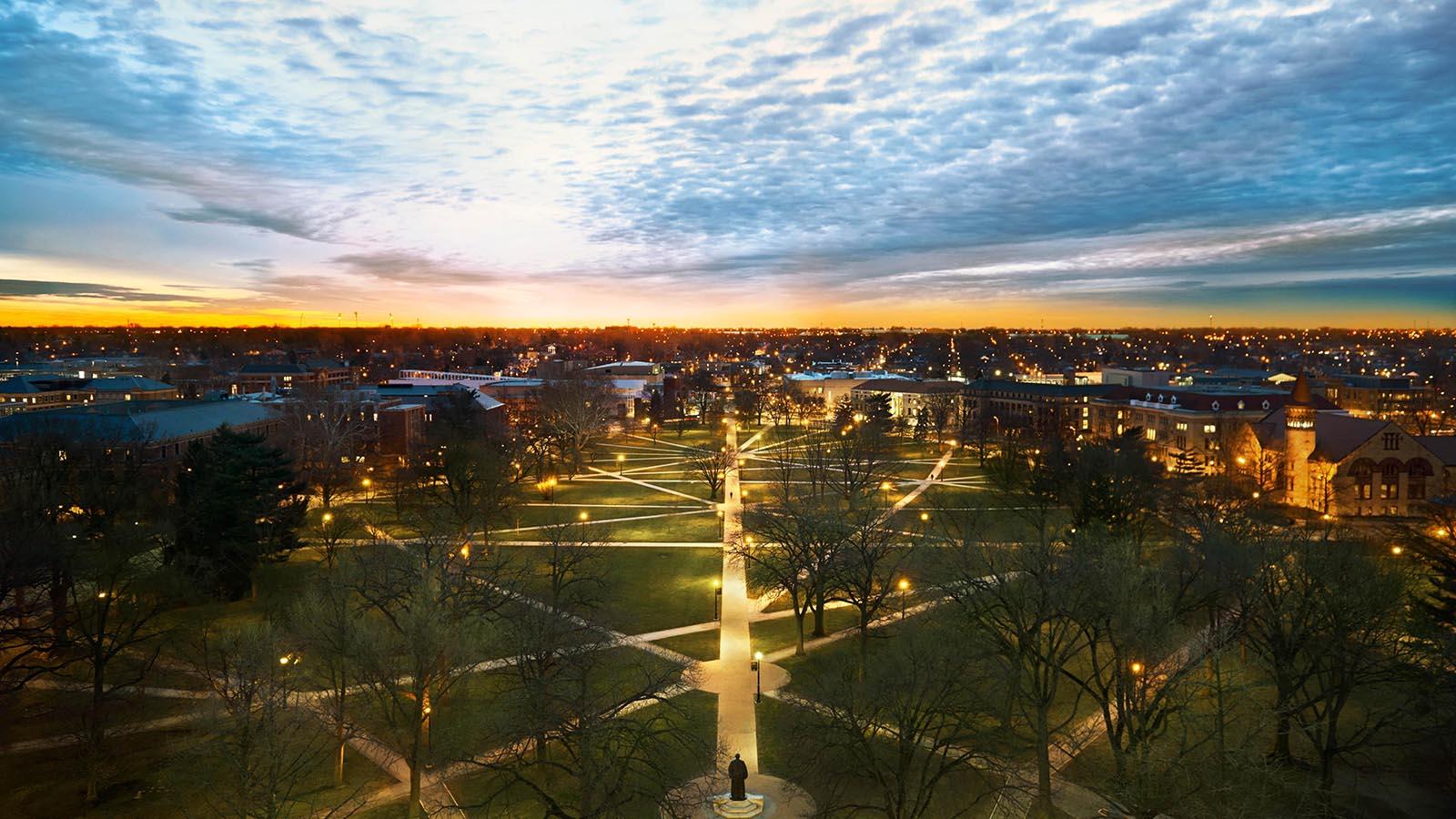 Body
The Ohio State University Department of Dance is a community of diverse individuals trained on a common nexus of inquiry, the rich and complex phenomenon of dance. At the heart of the Ohio State Dance experience is the notion of embodied scholarship, embracing the intertwining areas of physical practice, creative activity and theoretical inquiry.
As one of the premiere dance programs in United States, the department is at the forefront of contemporary modern dance through choreographic and performance exploration, creative use of technologies and reimagining the documentation of dance traditions. Visiting artists and scholars enrich all dimensions of the program and regularly augment the resident faculty. The students also benefit from institutional relationships with Dance/USA, BalletMet Columbus, Movement Research, Inc., of New York City, OhioDance, growing exchange programs with universities and centers in Europe, Asia, Central and South America, and Africa, and the Dance Notation Bureau Extension housed in the department.
The department's facilities in historic Sullivant Hall at the gateway of the university's campus recently underwent a renovation, and the newly remodeled building was unveiled with a Grand Reopening Celebration in September 2014. The renovated facility features a state-of-the-art, flexible performance space in the center of the building, on the top floor. The roof was raised to provide natural light during the day and a dynamic black-box performance environment by night. In addition, the new space includes six studios, a costume shop and a media lab. New neighbors within the building include the Billy Ireland Cartoon Library, ACCAD and the Department of Arts Administration, Education and Policy. This new vantage provides an expansive view of the University's evolving Arts District, which includes Mershon Auditorium and the Wexner Center for the Arts.
The Ohio State University is accredited by the National Association of Schools of Dance (NASD).