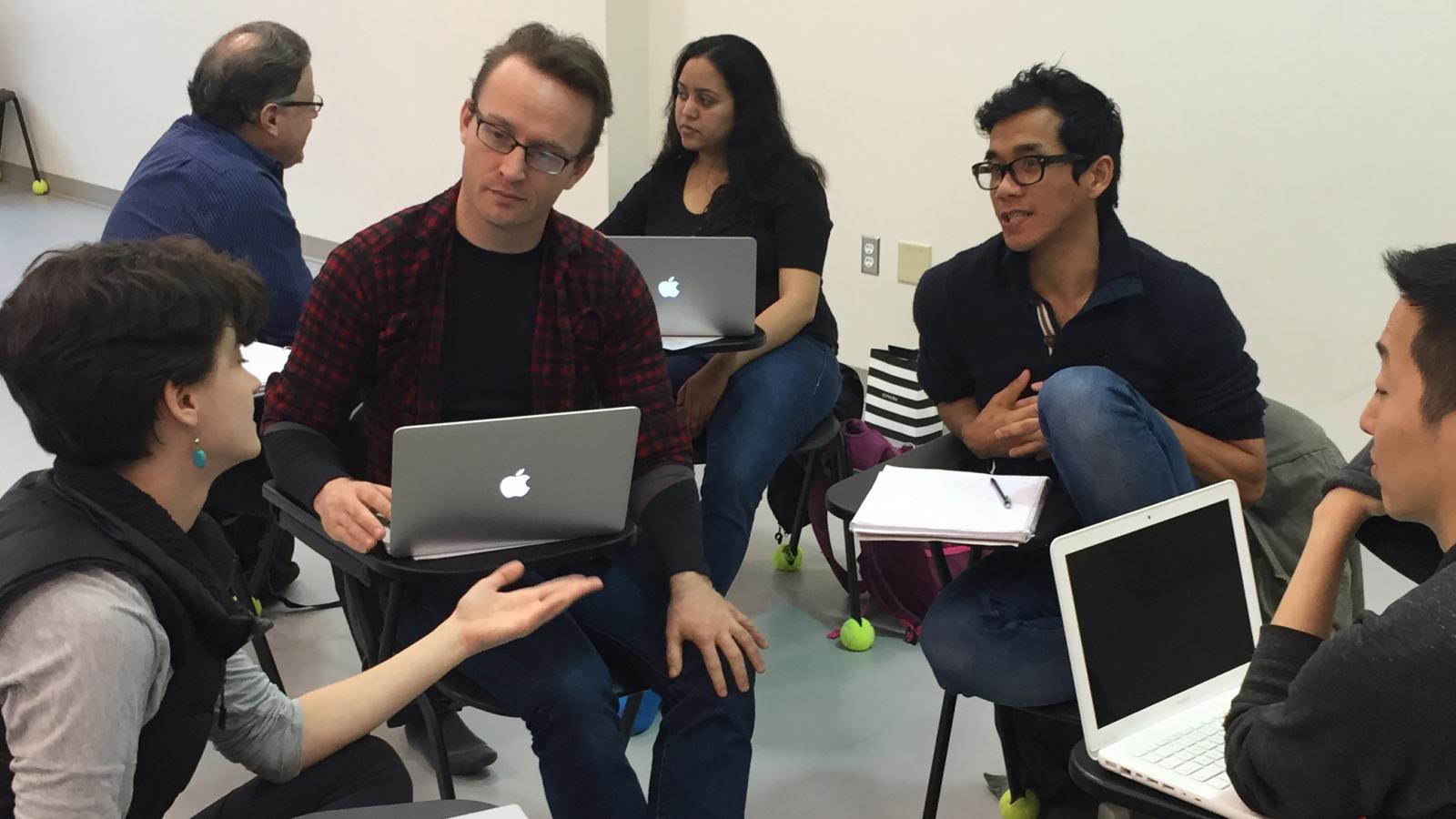 Body
 Our PhD program in Dance Studies maintains a curricular focus on analyzing artistic dance practices and supports the development of expertise in historicizing and theorizing dance as an art form. This deep historical and theoretical focus is supplemented by courses that consider dance as a social and cultural practice. We encourage our students to situate their historical and theoretical inquiries within a broad-based understanding of contemporary dance studies scholarship, as well as adjacent fields appropriate to their research, including performance studies, cultural studies, American studies, race and ethnic studies, religious studies, media studies, and gender and sexuality studies. We believe that the physical study and practice of dance enhances scholarship and is integral to dance research methodologies, but we are deeply committed to training dance scholars who will contribute to the field through written scholarship, and this is the focus of our PhD curriculum and requirements.
We welcome applications from prospective students pursuing any area of dance studies research. We particularly welcome applicants with scholarly research interests in concert dance (including but not limited to European, African American, and Jewish and Israeli concert dance practices); screendance and dance-technology; and critical studies of race, ethnicity, gender, sexuality, nationalism, and diaspora.
The PhD program requires a total 80 units of graduate credit, at least 50 of which must be earned beyond the Master's degree. It is a full-time degree; part-time students are occasionally considered on a case-by-case basis. All doctoral students complete a written qualifying examination at the end of the first year of study to prepare for continuing studies. Students entering the program with a bachelor's degree only complete an additional written comprehensive examination at the end of the first year in the program. 
Be sure to take a look at our students and their work.
Please see the profiles of our graduate faculty to see the variety creative and scholarly expertise that informs our graduate program.
Program Requirements
50 hours after the master's degree (80 hours after the bachelor's degree)
21 units of core courses and a minimum of 14 additional units of credits in the Department of Dance
7 units minimum of independent research
8 units minimum of graduate courses outside of dance (can include Graduate Minor and Interdisciplinary Specialization courses)
successful Qualifying examination (written)
successful Candidacy examination (written and oral portions)
successful written prospectus
successful written dissertation and oral examination
Please see our 
for an example of a planning document that students use to track their course progress to graduation, alongside other university resources, professional staff, and faculty advisors. 
The Graduate School at Ohio State also supports a wide variety of Graduate Minors and Graduate Interdisciplinary Specializations that support PhD student research and provide valuable connections and networking opportunities. 
---
[pdf] - Some links on this page are to Adobe .pdf files requiring the use of Adobe Reader. If you need them in a more accessible format, please contact dance@osu.edu