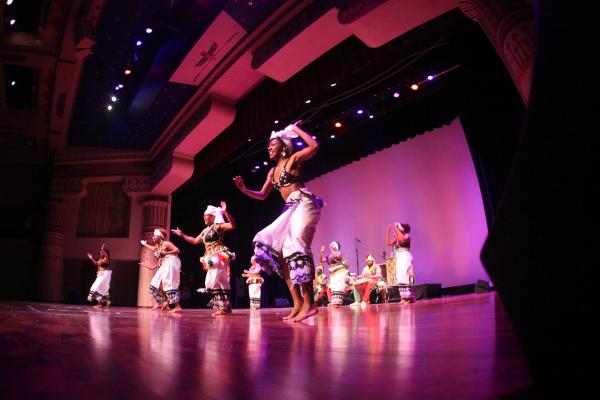 September 26, 2019
All Day
Barnett Theatre, Sullivant Hall
September 27, 2019
All Day
Barnett Theatre, Sullivant Hall
September 29, 2019
All Day
Barnett Theatre, Sullivant Hall
Artistic Director Suzan Bradford
Columbus-based Thiossane (pronounced cha-sahn) West African Dance Institute was formed with the express purpose of bringing authentic West African cultural representation to a variety of local, national and international communities. Thiossane introduces the richness of West African culture through dance and music to create a space of learning and growth in traditional African culture.
General admission tickets are $15 and may be purchased by calling the Ohio State Theatre Ticket Office at (614) 292-2295, online at Ticketmaster.com, or in-person at the Ohio State Theatre Ticket Office, 1849 Cannon Dr., Columbus, OH 43210. Ohio State faculty, staff, students, and Alumni Association members; senior citizens; non-Ohio State students; children; and military veterans may purchase tickets for $10.
PLEASE NOTE: The Ohio Union Activities Board concert is Friday, September 27 from 4:30 to 11:30 p.m.. 12th Avenue between College Road and Neil Avenue, as well as College between 12th and Hagerty Drive, will close in both directions. CABS will be rerouted.
---