April 12, 2019
Black Girl Magic Celebration
Image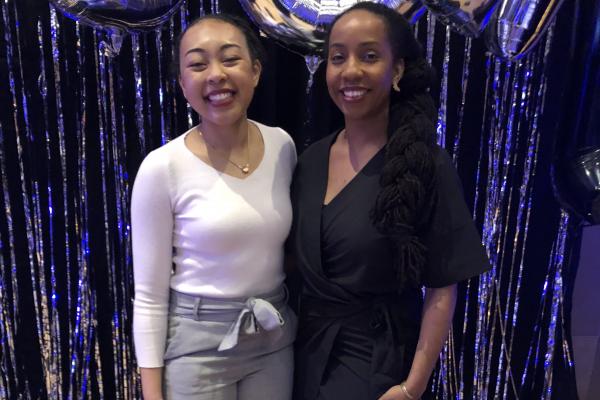 Description
Alpha Kappa Alpha Sorority, Incorporated - Theta Chapter presented the 4th Annual Black Girl Magic Celebration on April 10, 2019 at The Ohio Union. Danelle Morgan, a graduate of the Fordham/Ailey program and one of the very few Rockettes of color for the last 13 years, spoke, and the leadership presented many awards and scholarships for academic excellence. Representing Ohio State Dance in such a beautiful and esteemed manner, Brooke Gist performed and the following students/faculty received awards: 


 
Marissa Thomas, Miss Black Girl Magic 2019
The theme of the 2019 Black Girl Magic Awards is Elevation and Triumph Through the Arts!  This award recognizes a woman on campus who is unapologetically a black woman and expresses her confidence and passion through any form of art.  This woman exemplifies an indisputable image of Black Girl Magic and embodies radiance through creative expression. 
Jazzelyn Goudy, Girl on Fire Service Award
This award recognizes a female student on campus who is on fire doing service! She is passionate about creating a change on campus and/or in her community and has made it her mission to do so. This leader must exhibit the qualities of selflessness, passion, and generosity.
Crystal Michelle Perkins, Living Legend Award
This award recognizes and honors an outstanding faculty/staff member who has made important contributions and provides outstanding service to the community. This award will serve as a reminder of the importance of staff and faculty participation in activities that help enrich the lives of both students and colleagues alike.
---