May 18, 2015
Dave Covey collaborates with MFA art student Jonathan Capps
Image
Image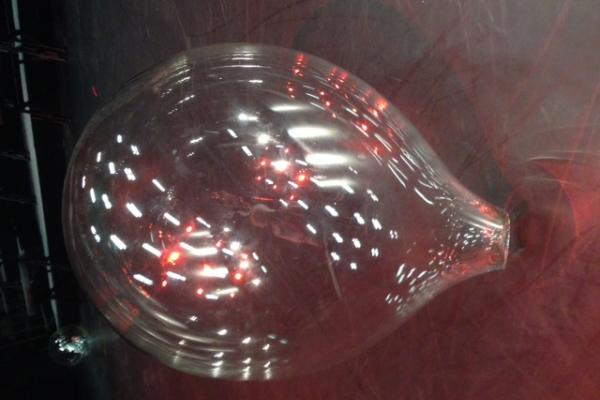 Description
Throughout the spring, Jonathan Capps, MFA student in the Department of Art, did an independent study with Professor Dave Covey, internationally known for his lighting design, to experiment with lighting his glass sculptures. Covey recruited undergraduate and graduate students from the Department of Dance in mid-April to improvise with Capps' sculptures under the lights in the Barnett Theater. Capps was interested in working with Covey and with dancers because of the physicality of his artistic process. He writes, 
Blowing glass is like a dance in which my partners and I step through a series of movements that revolve around the liquid hot material. It is a dangerous physical performance, which involves highly choreographed timing and communication. The routine in the glass studio is what I find most exciting about my practice, making the physical interactions of bodies and material the life of the experience. So I asked myself, "How can I convey these motifs of heat, choreography, dance, performance, and teamwork beyond the studio and into my art? How can I activate the cold hard objects that my glasswork inevitably becomes?"
My current work focuses on answering these questions by reinterpreting the relationship between physical experience and materiality found within my process. Working with Professor David Covey in the Department of Dance has exposed me to their newly built Black Box theatre with its myriad of LED lighting. Using light as a backdrop, we are creating an installation composed of the bodily interactions of dancers and large-scale glass bubbles. In the end, I hope to introduce our audience to new and unexpected interactions with glass that mimics the experiential excitement one feels when watching a hot glass performance.
---