October 5, 2022
Job Posting: Office Associate
Image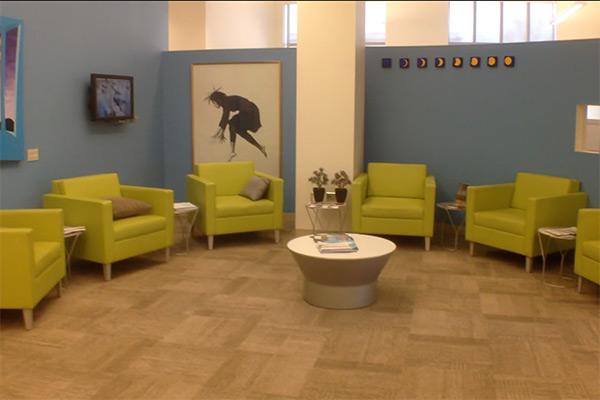 Description
Job Title:
Office Associate
Department:
Arts and Sciences | Dance
The Office Associate works as part of a team to coordinate daily administrative operations and provides a broad range of administrative support for the faculty and staff for the Department of Dance; key coordinator in guest artist coordination and summer workshop programming and offer support to the Production Manager with theatre rentals; assists with the management of the Department offices, student workers, and office equipment and supplies; greets visitors and facilitates responses to email and phone inquiries from students, faculty, and the public; serves as contact to faculty, staff and students on university, college and department policies and procedures; assist faculty with the assembly and submission of dossier for Promotion and Tenure; distributes incoming/outgoing mail; manages the Chair's calendar, travel and correspondence; coordinates asset management; manages all department calendars; serves as a primary contact for schedule of rooms for department managed facilities for classes, events, exams in coordination with the Academic Program Coordinator, External Relations Coordinator and Production Manager; provides support to Department Manager for all business operations; provides administrative support for faculty recruitment efforts; initiates fiscal transactions and assists employees and guests with travel requests; completes review and verification of reports for reconciliation and compliance; manages Pcards; provides fiscal transaction information to Department Manager; assists with special projects and events for the Department of Dance.
Six months of experience (600 hours of training) using computers to generate a variety of materials ranging from basic to complex; six months of experience (600 hours of course work) in office.
Required Education and Experience
High school diploma or equivalent, and at least 5 years of experience, from which comparable knowledge and skills can be acquired, is necessary.
Desired Education and Experience:
Bachelor's degree or higher in a relevant field
Thorough knowledge of, or a background in, music, dance, or theatre are strongly preferred and/or university administration
Additional Information:
The target hiring range for this position is $19.51 - $26.05.
Ohio State is focused on enhancing the health and safety of our community. Therefore, the university is requiring every student, faculty and staff member to be compliant with Ohio State's COVID-19 vaccine requirement.
By the start of employment, all newly hired employees must receive at least the first dose of a two-dose series or a single dose of a one-dose series COVID-19 vaccination. Individuals who choose a two-dose series vaccination must receive the second dose within 45 days of their start date. Proof of vaccination will be required at time of hire.
Candidates may request a medical or religious exemption from the vaccination requirement. Campus employees may also request an exemption for personal reasons. Ohio State Wexner Medical Center, College of Medicine or OSUP Employees are not eligible for personal exemptions. All exemptions are subject to Ohio State's approval and subject to change, including revocation, due to legal and regulatory requirements.
Location:
Sullivant Hall (0106)
Position Type:
Regular
Scheduled Hours:
40
Shift:
First Shift
Final candidates are subject to successful completion of a background check.  A drug screen or physical may be required during the post offer process.
Thank you for your interest in positions at The Ohio State University and Wexner Medical Center. Once you have applied, the most updated information on the status of your application can be found by visiting the Candidate Home section of this site. Please view your submitted applications by logging in and reviewing your status. For answers to additional questions please review the frequently asked questions.
The Ohio State University is an equal opportunity employer.
All qualified applicants will receive consideration for employment without regard to age, ancestry, color, disability, ethnicity, gender identity or expression, genetic information, HIV/AIDS status, military status, national origin, race, religion, sex, gender, sexual orientation, pregnancy, protected veteran status, or any other basis under the law.
Applicants are encouraged to complete and submit the Equal Employment Identification form.
Advanced
---