August 26, 2015
Josh Manculich receives Princess Grace Award
Image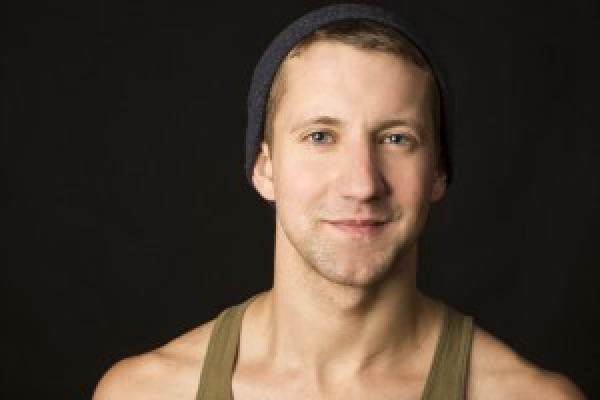 Description
Congratulations to 2015 Princess Grace Award Winner Josh Manculich! An emerging choreographer and MFA candidate in the Department of Dance at The Ohio State University, Manculich loves the challenge of reaching and influencing people through the medium of dance. The Big Muddy Dance Company in St. Louis made the nomination for this prestigious recognition. In speaking to the influence this award will have on his career, Manculich stated, "This award generously gives me an opportunity to make more work. It is a win win situation in that the Princess Grace Foundation spurs the St. Louis dance community through benefiting a local company and an emerging choreographer. I am excited to be that choreographer, and to be a part of the Princess Grace family. The recognition associated with this award furthers the sharing of my work and artistic voice, and that in itself is an honor."
Working in conjunction with nominating schools and non-profit companies, the Princess Grace Awards recognize the talent of individual artists in theater, dance, and film. This unique collaborative process fills vast voids in the artistic community: scholarships, apprenticeships, and fellowships give emerging artists the financial assistance and encouragement to focus on artistic excellence; monetary support for the nominating organizations eases fundraising challenges, directing resources toward the creative process.
The 2015 Princess Grace Awards Ceremony will be held in New York City at 583 Park Avenue on September 25, 2015.  Toby Boshak, Executive Director of the Princess Grace Foundation-USA shares, "It is with great pride that we welcome the 2015 Awards winners into our Princess Grace Foundation-USA family.  Yet again, we are amazed and inspired by the extraordinary talent from all across the country.  We look forward to working with these deserving artists throughout their careers and supporting their unique artistic endeavors."
The Princess Grace Foundation-USA is a non-profit, publicly-supported foundation, headquartered in New York City and founded 33 years ago by Prince Rainier III of Monaco to honor his wife, Princess Grace's [Kelly] legacy. The Foundation's mission is dedicated to identifying and assisting emerging talent in theater, dance, and film by awarding grants in the form of scholarships, apprenticeships, and fellowships.  Since the Foundation's inception, more than 750 recipients have been awarded, totaling over $12 million.
---