March 28, 2016
Makeda Thomas visits OSU Dance
Image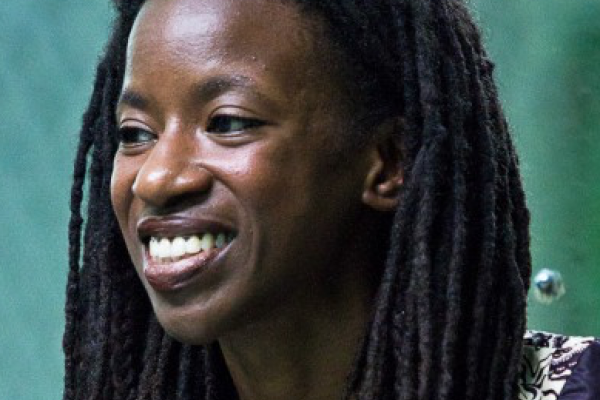 Description
Makeda Thomas is an artistic director, choreographer, dancer, writer and curator. She visits OSU Dance on Tuesday April 12th to teach masterclasses and share her creative research.
About The Artist:
As a dancer, Makeda Thomas has performed internationally in the companies of Ronald K. Brown/EVIDENCE, URBAN BUSH WOMEN, and Rennie Harris/ Puremovement. She began her study in Brooklyn, New York with Michael Goring and Eleo Pomare, continuing on scholarship at the Martha Graham School of Contemporary Dance, The Paul Taylor School and Hofstra University where she earned a B.A. in Dance and English. She holds an MFA in Dance from Hollins University. Thomas continues to create and perform internationally, while living in New York City & Port of Spain. 
Thomas has created several works through cross-disciplinary collaboration with artists around the world. Her choreography has been presented internationally, including at The Brooklyn Museum of Art, New York Live Arts, HARLEM Stage/Aaron Davis Hall, Brooklyn Academy of Music, and BRIC Arts, Seattle's Broadway Performance Hall, Maputo's Teatro Africa, Port of Spain's Caribbean Contemporary Arts and Queen's Hall, at The National Gallery and 7 Arts Centre in Zimbabwe, and Teatro de la Ciudad for Performática and Festival Barroquismo in Mexico.
In 2013, she received a Creative Capital Award. In 2012, she received a Young Maverick Award from COCO Dance Festival (Trinidad) and was inducted in the Caribbean Hall of Fame for Excellence in Dance (Jamaica). Previous commissions and awards include: 651 ARTS Black Dance: Tradition & Transformation, Central District Forum for Arts & Ideas, Mid-Atlantic Arts Foundation, grants from the U.S. Embassy, NYS Dance Force, Puffin Foundation, NYS Council on the Arts, Bossak-Heilbron Charitable Foundation. In 2004, during its 25th Anniversary season, she was named Resident Choreographer of Companhia Nacional De Canto e Dança. In 2005, developed work as a Cultural Envoy for the U.S. Department of State in Africa. 
In 2007, Thomas was a featured choreographer in "This Woman's Work: Choreographic Development Project Representing Women of Color". In 2008, she remounted FIN by contemporary African choreographer Augusto Cuvilas, which saw performances at The Baltoppen in Copenhagen, Centre Culturel Franco Mozambicain and Teatro Africa in Maputo, and Zimbabwe's Reps Theatre.
Her multidisciplinary solo work, FreshWater, was embedded into MIT's "Black Matters: Introduction to Black Studies". Named Cowles Land Grant Chair Visiting Artist as part of Continuously Rich: Black Women in Cultural Production at the University of Minnesota in 2010, Thomas has also been a Visiting Artist at Yale University, Long Island University, and University of the West Indies; guest artist at University of Hawaii, Hollins University, Artist-in-Residence at Middlebury College, Associate Artist-in-Residence at the Atlantic Center for the Arts, and taught as faculty for the American Dance Festival. 
Thomas's research - African diaspora aesthetics; the performance of identity and myth; interdisciplinarity in Caribbean performance; Afro-Caribbean folklore; Caribbean dance history, and critical pedagogy - has been presented for the Congress for Research on Dance, Society of Dance History Scholars, Dancing the African Diaspora, New Perspectives in African Performing & Visual Arts, at The Center for Ideas & Society and the University of the West Indies. In 2010, she developed The Dance & Performance Institute - an international community of dance and performance artists, a forum for exchange, and a series of programs on contemporary dance and performance based in Trinidad & Tobago.
---