December 28, 2016
In Memoriam: Vera (Vickie) J. Blaine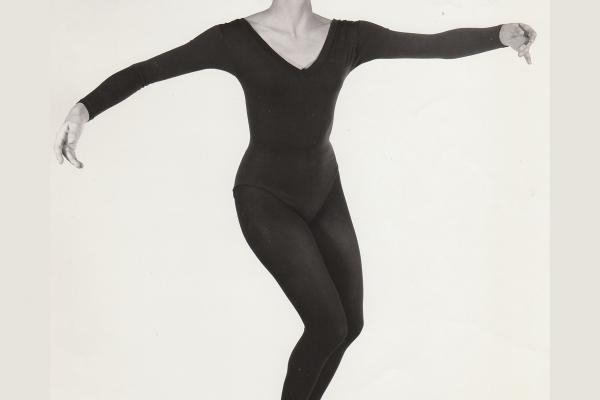 Vera (Vickie) Jaffee Blaine died peacefully in her sleep December 26, 2016, at her home surrounded by loved ones. She is survived by her beloved daughter Martha Kaylor, her son-in-law Mike and grandsons Michael and Matthias, her brother Roy Jaffee (wife Millie), numerous nieces and nephews, artistic partner and friend Karen Bell, and countless students and friends. She was preceded in death by her loving partner E. F. Hebner. 
Vickie was born on October 7, 1934, in Barberton, Ohio. She had a glorious life spending much of it in the Department of Dance at The Ohio State University where she was an extraordinary teacher, choreographer and chair of the department from 1983-1995. She was recognized nationally for her work on the Council of Dance Administrators and the National  Association of Schools of Dance. She was the recipient of many honors, including The OSU Alumni Distinguished Teaching award in 1977, the first recipient of The OSU Chairperson Recognition award in 1988, the Ohio Dance Award in 1996 and the University Distinguished Service Award in 2001. 
Vickie spent her whole life teaching. She was a mentor, coach, and
mensch
to both students and faculty. Through her unique and deeply physical teaching, she helped dance artists and scholars become their most creative and thoughtful selves both in the studio and the world at large. She also loved movies, OSU football, nights out with Hebe, Dave and friends, and laughing. 
In lieu of flowers the family asks that contributions be sent in her honor to the
Vickie Blaine Special Projects Fund at The Ohio State University Department of Dance
. 
A celebration of her life will be held at the Barnett Theatre at the Department of Dance,
Sullivant Hall, 1813 North High Street in Columbus, Ohio
, on January 15, 2017, at 1:00 p.m. 
---