September 8, 2015
Mitchell Rose Promoted to Associate Professor in Dance
Image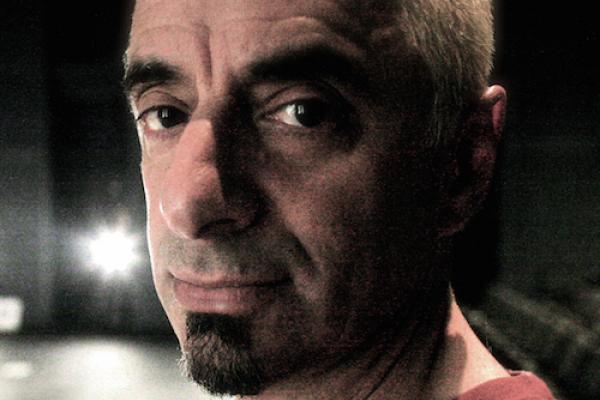 Description
The Department of Dance is excited to announce that Faculty member Mitchell Rose has been promoted to Associate Professor. Rose leads the department's dance film program, bringing together his experience as a dancer, choreographer and filmmaker.  
Prior to becoming a filmmaker, Rose was a choreographer specializing in comedic work. The New York Times called him: "A rare and wonderful talent… the dance world's Woody Allen." His company toured for 15 years, including the Spoleto Festivals in the U.S. and Italy, Jacob's Pillow Dance Festival, and numerous New York seasons in venues such as the Joyce Theatre, Dance Theatre Workshop, and Joseph Papp's New York Dance Festival at the Delacorte Theatre in Central Park. Eventually he was drawn more to visual media and chose to become a filmmaker, entering The American Film Institute in Hollywood as a Directing Fellow. Since A.F.I., his films have won 55 awards and are screened around the world on television and in locations as diverse as the Getty Museum and the CBS JumboVision in Times Square. In 2000, Rose revisited dance when he received a fellowship to explore ways of filming dance. Modern Daydreams was created during that fellowship and won 19 awards. Since then he has continued to make dance-films and has taught dance-filmmaking at the California Institute of the Arts and Mills College. Rose also tours The Mitch Show, a program of his films and audience-participation performance pieces. In 2008 he toured The Mitch Show in Kosovo as a U.S. State Dept. Cultural Envoy.
Globe Trot (Rose's crowd-sourced dance-film made with OSU Dance Professor Bebe Miller) continues to ply the film festival circuit and has now garnered 11 awards. It recently received a distribution deal to be shown on international airline flights. He's also in the midst of working on two other films: editing a film he made with OSU Dance Chair Susan Hadley that was shot from a helicopter and used 80 Ohio dance students (including 50 from OSU), and a new film project that will take two years to complete and uses contributions from 40 well-known choreographers the world over. In October, Rose will present The Mitch Show in our Barnett Theater.
---