September 7, 2017
In the News: The Linen Closet & Other Collections
Image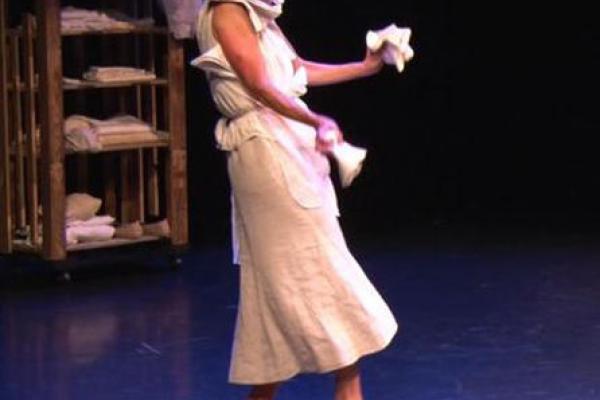 Description
Renowned Columbus Dancer Susan Van Pelt Petry Returns to Stage to Premiere Her New Works 

"We are born and we die, and in between we wear clothes."
That's dancer, choreographer and Ohio State University dance professor Susan Van Pelt Petry's whimsical summary of the role of fabric in the lives of women the world over.
"Fabric is literally part of our lives," Van Pelt Petry said. "It's the fabric of our lives."
For that reason, fabric is the inspiration for Van Pelt Petry's new dance theater piece The Linen Closet, an exploration of women's work and roles over time through dance and spoken texts. Fabric is also the headliner of The Linen Closet and Other Collections, Van Pelt Petry's first full-length solo dance performance in nearly 20 years.
Defying time, woman takes a chance and returns to dance

As a student in the Department of Dance at Ohio State University, Cailin Manning looked at department chairwoman Susan Van Pelt Petry as an authority figure.
That changed in 2016, after Petry — now a faculty member in the department — invited Manning to contribute choreography to her upcoming one-woman show.
On Friday and Saturday, Petry will perform "The Linen Closet and Other Collections" — the 59-year-old's first major dance performance in about two decades. The program will feature choreography by Petry and five others, including Manning.
Read more @TheColumbusDispatch>>>
---