September 5, 2023
Ohio State Dance Seeks Production and Stage Specialist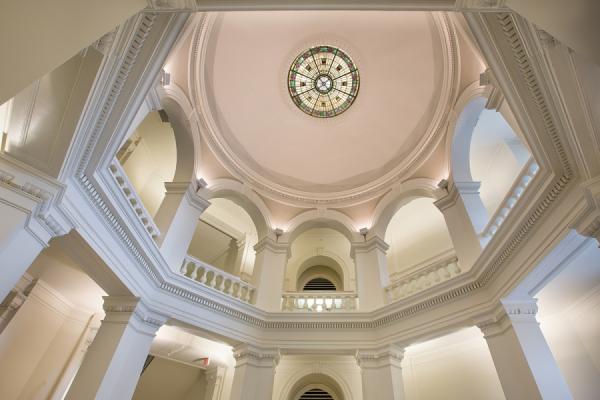 Production and Stage Specialist
Columbus Campus
Full time
Posted 9/1/2023
R88048
Screen reader users may encounter difficulty with this site. For assistance with applying, please contact hr-accessibleapplication@osu.edu. If you have questions while submitting an application, please review these frequently asked questions.
Current Employees and Students:
If you are currently employed or enrolled as a student at The Ohio State University, please log in to Workday to use the internal application process.
Welcome to The Ohio State University's career site.  We invite you to apply to positions of interest. In order to ensure your application is complete, you must complete the following:
Ensure you have all necessary documents available when starting the application process. You can review the additional job description section on postings for documents that may be required.
Prior to submitting your application, please review and update (if necessary) the information in your candidate profile as it will transfer to your application. 
Job Title: Production and Stage Specialist
Department: Arts and Sciences | Dance
The Department of Dance, within the College of Arts and Sciences, seeks a Production and Stage Specialist to join our team. The College of Arts and Sciences is the largest college and the academic heart of the university. The college hosts 81 majors. With 38 departments, 20+ world-class research centers, and more than 2,000 faculty and staff members, students have the unique opportunity to study with the best artists, scholars, and scientists in their field. The college values diversity and offers a supportive, open, and inclusive community.
The Production and Stage Specialist serves as primary production specialist and stage manager for all Department of Dance departmental productions and special events and oversees facilities needs of the department. This is a second shift position with a regular schedule between the hours of 11:30AM and 8:30PM.
The Production and Stage Specialist provides guidance and instruction to students on stage management processes and procedures during productions; serves as a resource for BFA and MFA projects; advises undergraduate and graduate projects in Production, Lighting, and Choreography; provides practical mentorship and allocates daily responsibilities to Graduate Associates as dictated by chair or faculty production area head in production spaces; assigns production responsibilities to undergraduate students in Dance as dictated by department chair and/or faculty production area head; supervises hourly student employees working in production spaces; coordinates production equipment purchases with faculty production area head and department fiscal officer; schedule and coordinates all production meetings for concerts; co-manages Front of House Services in partnership with Department of Theatre, Film and Media Art's Ticketing Services Specialist; manages video and media equipment Inventory and check-in/out for faculty, staff and students; assists the chair with special event requests.
The Production and Stage Specialist co-coordinates and co-teaches Dance 2601. Provides hands-on training and experiential learning, particularly in stage management; assesses quality of students' work in practicum experiences, productions, and tests; records student assessment and assigns final grades; serves as substitute and/or guest instructor in production courses such as Dance 5602: Lighting Practicum; supervises graduate associates as dictated by faculty production area head.
Serves as co-building manager (11:30AM – 8:30PM) and facilities back-up to Sullivant Hall building manager. Tracks all aspects of physical facilities including security, maintenance, and renovation projects; assesses renovation needs and monitors renovation process; coordinates space moves; coordinates furniture and some equipment purchases; takes and handles building incident requests; manages all aspects of asset management, including disposition of surplus items; acts as liaison to relevant university offices and outside contractors, vendors and external guests as needed; communicates with housekeeping staff; and handles special projects as defined by departmental leadership.
Required Education & Experience: Bachelor's degree or equivalent experience. 2 years of relevant experience, including practical experience working in a theatre setting for numerous productions.
Desired Education & Experience: 4 years of relevant experience. Experience supervising staff; familiarity with Lightwright, QLab, Vectorworks, AutoCAD, Excel, ETC protocol
Additional Information: The pay range for this job profile is $23.94 - $31.92. The offer for this position will fall within this range based on internal equity, the unit's available budget, and the candidate's qualifications.
Review of applications will begin on October 2, 2023.
Location: Sullivant Hall (0106)
Position Type: Regular
Scheduled Hours: 40
Shift: Second Shift
Final candidates are subject to successful completion of a background check.  A drug screen or physical may be required during the post offer process.
Thank you for your interest in positions at The Ohio State University and Wexner Medical Center. Once you have applied, the most updated information on the status of your application can be found by visiting the Candidate Home section of this site. Please view your submitted applications by logging in and reviewing your status. For answers to additional questions please review the frequently asked questions.
The Ohio State University is an equal opportunity employer.
All qualified applicants will receive consideration for employment without regard to age, ancestry, color, disability, ethnicity, gender identity or expression, genetic information, HIV/AIDS status, military status, national origin, race, religion, sex, gender, sexual orientation, pregnancy, protected veteran status, or any other basis under the law.
Applicants are encouraged to complete and submit the Equal Employment Identification form.
---