December 16, 2015
Teena Marie Custer, Guest Artist Residency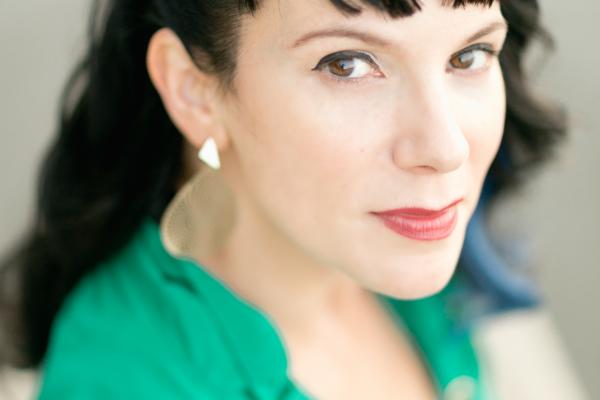 Teena Marie Custer, a street dance artist and practitioner based in Pittsburgh, PA, has been commissioned to set her original work, The Shadow Walk on a select ensemble of OSU Dance students.  Choreographed in 2012, this contemporary piece has toured the country and will soon make its international debut when OSU dancers travel to Brazil in the spring of 2016. A contemporary funeral ritual expressed through street dance movement and culture, this work explores the universal themes of solidarity during times of mourning and celebration, investigated through the movement language of a new generation.
A street dance artist and practitioner based in Pittsburgh, PA., Teena Marie will also teach two master classes of hip hop/ breaking while in residence. She battles and performs internationally with her all female street dance crew, Venus Fly, as well as her local Pittsburgh crew, Get Down Gang who has opened shows for Talib Kweli, KRS-1, and Pete Rock. She has won b-girl battles such as Enter the Cypha and UnderGround Movement, and won the "House Cypher" award at Chicago's Slick City event in Oct 2012. Her hip hop dance theater work has been presented at Sadler's Wells Theater in London, The American Dance Festival, Kelly-Strayhorn Theater, Ford Amphitheater in LA, and the American College Dance Festival Gala Concert.  She has also created hip hop dance theater works for over 20 university dance departments around the U.S., and her tv and film credits include BET, MTV's MADE, the feature film "Leading Ladies," and "Fathers and Daughters" starring Russell Crowe.
Teena Marie earned a BA in Dance from Slippery Rock University and an MFA in Dance Performance from The Ohio State University. She is on faculty at Slippery Rock University in the Department of Dance where she teaches street dance styles, contemporary dance, and dance composition, and is also on faculty at the prestigious American Dance Festival at Duke University where she premiered the first hip hop repertory piece in the history of the festival. She performs with Bessie nominated Ephrat Asherie Dance in New York, and has also danced with Dance Alloy, Attack Theatre, and Ursula Payne.  She represented CM² (Columbus Movement Movement) in Dance Magazine's "Top 25 to Watch" in 2007, and was featured in Dance Teacher magazine in October 2012. She is a 2014-2015 recipient of Pittsburgh's Community Supported Arts Grant, and is touring her solo show, "My Good Side" throughout the country.
Photo by Joey Kennedy
---