April 23, 2019
University Libraries Welcomes Dance Alumna Mara Frazier
Image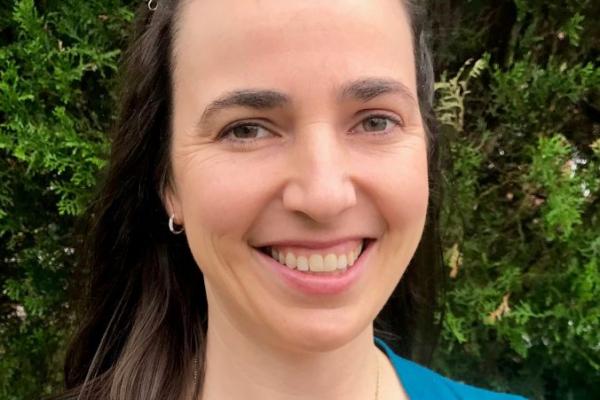 Description
University Libraries is pleased to announce that Ohio State Dance Alumna Mara Frazier (MFA 2011) will be joining the faculty of University Libraries as Curator of Dance.
In this new post, Mara will lead the Libraries' engagement and building of distinctive collections to advance discovery and learning. She will be working in an environment that respects the multiple ways in which dance is notated, documented, preserved, and represented, as well as the growing importance of and opportunities for digital scholarship. Mara will be responsible for promoting the holdings of the Jerome Lawrence and Robert E. Lee Theatre Research Institute (TRI) through outreach to and engagement with on- and off-campus constituencies, collection development, and research and reference services. Mara will engage with faculty, students, and staff, developing strong working relationships and serving as an authoritative resource for those seeking teaching and research support in engagement with dance notation, dance, and movement arts special collections. She will also be active in developing local, regional, national, and international partnerships and collaborations to advance the strategic directions of the Libraries.
Mara comes to University Libraries from McGraw-Hill Education. Previously, she was on faculty at The Arts and College Preparatory Academy in Columbus; lecturer with Ohio State's Department of Dance; and Dance Heritage Coalition Hidden Collections Fellow for TRI's Special Collections Library. Mara has a Bachelor of Fine Arts in Dance Performance from The Ohio State University, a Teaching Certification in Labanotation from the Dance Notation Bureau, and a Master's of Fine Arts in Dance Notation, also from Ohio State. 
The position reports to Nena Couch, Curator of the Jerome Lawrence and Robert E. Lee Theatre Research Institute and Head of Thompson Library Special Collections.
Mara will begin working in her new positions with University Libraries on May 1.
---