July 31, 2023
Your Summer 2023 InForm Is Here! ☀️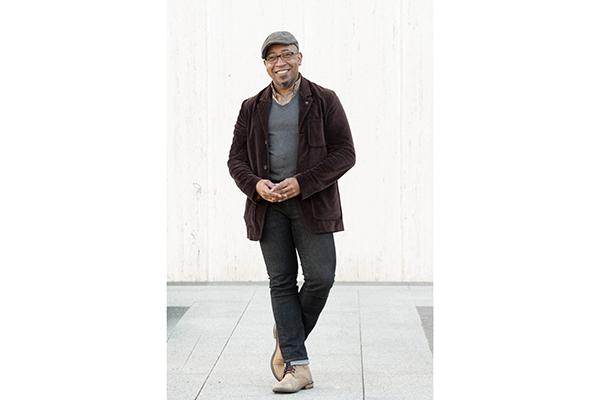 We hope this letter finds you well. As I complete my first year as chair, I remain honored to serve such a vibrant department and community. As you will read in this issue of InForm, there have been numerous successes, faculty additions and honors bestowed upon us. In the midst of all of this, I unfortunately lost my father to a long-fought battle with Alzheimer's in March which slowed me down for a moment. Nonetheless, it has been a year of amazing success and growth:
We created new departmental mission, vision and shared values statements
We hired two new Assistant Professors Alfonso Cervera and Dr. Irvin Manuel Gonzalez
We hired our first Post MFA Scholar Ryan Johnson
And there is even more on the horizon!
Ohio State Dance's top priority is to cultivate artist-citizens committed to leadership, community, inclusive excellence and innovation, cultural equity and social justice. And, we take seriously our responsibility to expand access to rigorous and diverse dance training as well as public understanding of and appreciation for dance — whether that be creatively, culturally or educationally.
We believe every student deserves access to the resources and support they need to succeed, regardless of their background or financial situation.
As you know from your own experience, Ohio State Dance prepares students for a lifetime of success regardless of career pathway. We are proud to call you all our success stories – the performers, artists, choreographers, educators, corporate and community leaders, healthcare practitioners and creatives. 
However, the department continues to lose top ranked dance students to schools that do not have our reputation, rankings, institutional support or opportunities because we are not able to provide competitive recruitment packages. Many schools can provide in-state tuition waivers in addition to student financial aid.
For those students, the dream of an Ohio State education is not possible due to financial limitations. And for others, unforeseen circumstances may hinder their ability to complete their degree on time, or at all. 
To be competitive, we must provide renewable and comprehensive scholarships.
50 percent of our students are either out of state or low income, or both. And our rigorous dance curriculum does not allow most students the ability to both work and meet the demands of program. We are able to provide some form of student financial aid to approximately 90 percent of our students due to the generous support of alumni and friends. However, for many students, especially those from low-income communities or those who are first generation, the fear of financial burden will outweigh their dreams of an Ohio State degree.
We need your help to make this dream a reality for many of our students. 
Throughout the newsletter, you will learn about the incredible opportunities for our students on campus today, and I hope that these stories will inspire you, and perhaps, connect you back to your own experiences.   
For our alumni and friends who have supported us in that past, I thank you, and to those who may be interested in learning about the impact of philanthropic support, I would invite you to read more opportunities at dance.osu.edu/giving or contact my colleague, Amber Diglaw, Senior Director of Development at (614) 292-9443. We welcome the opportunity to discuss how your philanthropic interests may intersect with the current needs of our students and faculty. 
We stand on the legacy of those who have been a part of this department before. That heritage can only continue with constant renewed commitment today. We value your continued support and belief in our mission to provide the best education for our students. Thank you in advance for considering a gift and for your commitment to helping us create a brighter future for them today.
Best wishes,

Charles O. Anderson
Professor, Chair
---