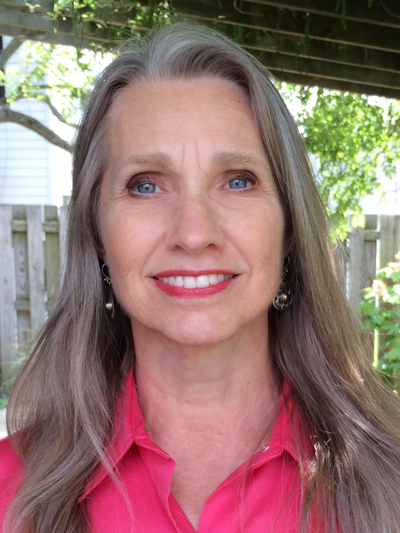 Melanie Bales
Emerita Professor
Areas of Expertise
Technique
Laban Studies
Dance History
Education
MFA in Modern Dance Performance and Choreography, University of Illinois
BA, Carleton College
Professor Melanie Bales graduated from Interlochen Arts Academy, and studied ballet in New York City at the Joffrey School, and as a Harkness Ballet Trainee. She graduated Magna cum Laude from Carleton College, and was elected into Phi Beta Kappa, and received an MFA from the University of Illinois, where she was a Visiting Assistant Professor from 1982-1988, choreographing, performing and teaching ballet and modern techniques. She spent three years performing both classical and operetta repertoire in West Germany, and also danced principal duet roles with Douglas Nielsen Dance, New York. Her choreography has received several state and national awards. In 1994, Ms. Bales completed the course in Laban Movement Analysis through the Laban/Bartenieff Institute of Movement Studies, New York. At Ohio State, she teaches ballet technique, Laban studies, and courses in dance history/theory. Ms. Bales has received support to commission dances for performance from choreographers including John Giffin, Iréne Hultman, Daniel Nagrin, Tere O'Connor and Catherine Turocy. In 1999, she and a colleague presented an evening of solo works at the Wexner Center Performance Space. She continues to choreograph for OSU Dance and Drums Downtown. She has presented papers for professional organizations including CORD/SDHS, ICKL, LIMS and NDEO. She has co-authored two books: The Body Eclectic: Evolving Practices in Dance Training (University of Illinois Press 2007), and Dance on its Own Terms: Histories and Methodologies (Oxford University Press 2013). 
Research and Service Activity Updates:
Guest teacher and choreographer: Fall dance concerts, production of Blood Wedding, Theatre Arts Department at Westmont College, Santa Barbara, CA. 2016-18.
Worked with former dance critic George Gelles as advisor, and wrote Foreword for a book-length compilation of his reviews from the Washington Star during the 1970s entitled A Beautiful Time for Dancers. (His work appears in the new Library of America series volume on dance.)
Served on the Board of Directors for DANCEworks, an organization that partners with the Lobero Theatre in Santa Barbara to bring dance artists for residencies and performances.  Recent choreographers included: Kate Weare, Adam Barruch, Shannon Gillen, Doug Varone. 2016-18.
Created a commissioned work (Picked up Pieces) with Rebecca Nettl-Fiol for University of Illinois Dance Department 50th Anniversary Celebration concert, Krannert Center, Urbana, IL performed in November 2018.
Invited International Speaker (via Skype) for Bridging Dance Training Contexts Symposium at Centre for Performative Practice and Research, Winchester University (UK), December 2018.  
Book review in Dance Chronicle (Vol. 42, no.2 2019) "The Way They Were: Balanchine and Kirstein 1933-40." 
Serving on selection board for the Dance Chronicle Founding Editor Awards 2019.
People Filters: