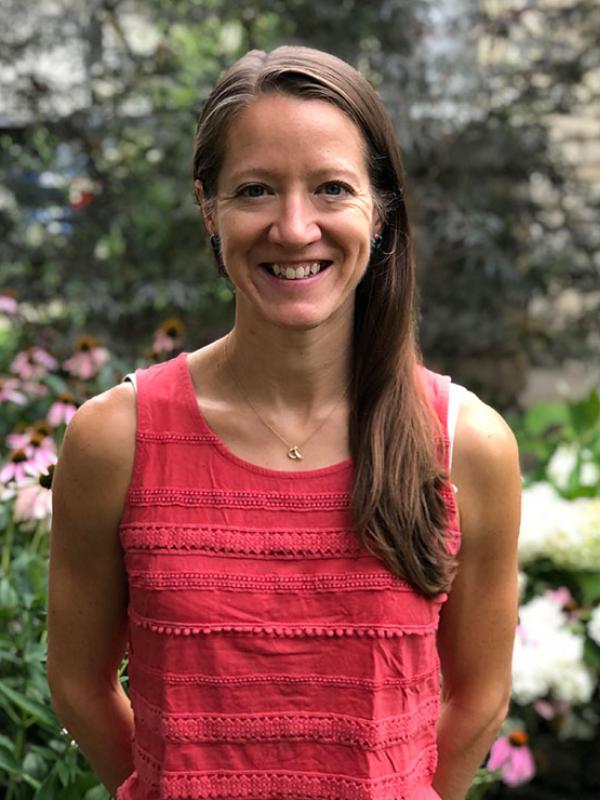 Elizabeth Escosa Carter
Lecturer
316 Sullivant Hall
1813 N High St
Columbus OH
43210
Education
MFA, The Ohio State University
BFA, Southern Methodist College
Ellie Escosa Carter danced professionally with BalletMet, American Repertory Ballet and Eisenhower Dance Detroit. She graduated summa cum laude from Southern Methodist University and earned her MFA from The Ohio State University, where she was a university fellow and a graduate teaching associate. She was on the faculty at both the Princeton Ballet School and the Eisenhower Dance Detroit Center for Dance. 
While at OSU, Carter received funding from the Presutti-Madison Memorial Dance Fund and an Alumni Grant for Graduate Research and Scholarship to support her work. Carter has worked as a lecturer at The Ohio State University and a visiting assistant professor of dance at Kenyon, where she taught ballet, ballet pedagogy, writing about dance, and dance history.
While living abroad, she taught for Ballet in Small Spaces in Oxford, England, and served as a guest teacher and rehearsal assistant for Dance Denmark.
As a dancer, a teacher of dance, and a maker of dance, Carter seeks to evoke embodied meaning by exploring her own, as well as her collaborators'/dancers' physicalities, movement histories and virtuosity.