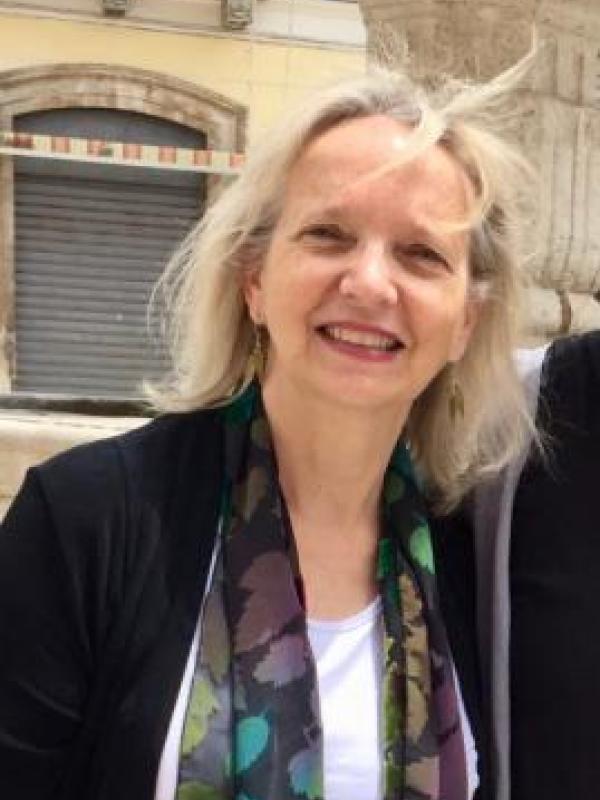 Candace Feck
Emerita Associate Professor
Areas of Expertise
History, Criticism and Theory
Dance Documentation
Education
PhD in Art Education, The Ohio State University
MA in Dance, The Ohio State University
BA in Cultural Anthropology, Webster University
Candace Feck (Professor) holds a BA in Cultural Anthropology from Webster University, an MA in Dance from The Ohio State University, and a PhD in Art Education, also from OSU. She has taught at Youngstown State University, Cornell University, The Methodist Theological School of Ohio, and The Ohio State University, including courses in modern technique, dance criticism and theory, dance history and Labanotation. Recent course offerings at OSU include: Dance 161: Contemporary Dance and Theatre - 1945 to the Present, Dance 753: Aesthetics and Criticism; Dance 801.31: Current Issues in Dance; and Dance 759: History and Theory of Postmodern Dance. She founded the Dance Minor program within the department. Feck worked as a member of the OSU-MDP team, which produced the award-winning CD-ROM Victoria Uris: Choreographer and Videographer. Her dissertation, entitled "Understandings about Dance: An Analysis of Student Critical Writings with Pedagogical Implications," represents an ongoing area of current research, situating dance criticism as an area of curricular importance in a variety of educational contexts. Other research and teaching interests lie broadly in the intersections between theory and artistic practice in contemporary performance; the arts and social issues; documentation of contemporary dance artists; and arts advocacy.
Research and Activities Update:
In general, Feck's activities have focused on an extensive and ongoing oral history project, the Virtual Dance Collection, for OhioDance. Originally conceived as a one-year project to contribute to a dance history website that seeks to preserve Ohio's dance history, this project has morphed into four years of ongoing work, including more than fifty interviews (to date) with dance professionals across the state, development of more than a dozen four-day school residencies (to date) across the state, and development of the screenplay for a 30-minute documentary film featuring the project. In addition, she is currently writing a guide to accompany the documentary film and a textbook for use in Ohio schools emanating from the project. She has been active as well in presenting the Virtual Dance Collection at a number of local and national conferences, many of which are listed below.
Her other engagement has been as a lecturer or scholar in residence, but she has also served as a consultant, taught during a faculty absence at Ohio State, and served on the first DSA conference committee at Ohio State.
August 26-30, 2019: Scholar in Residence at UNC Charlotte: Taught seven sessions throughout the week of residency to assist dance faculty in implementing a new scaffolded writing program.
June 12-15, 2019: Presenter (Ohio Dance work): Archiving & Preservation Pre-Conference Workshop. Cleveland, OH; Moderator for Panel: Evolutions in Dance Writing: Documenting the 21st Century
October 25-28, 2018: SUNY Buffalo: October 25-28: Scholar in Residence: Departmental speaker and Intensive three-day writing workshop for Department of Dance MFA students.
October 4 -7, 2018: Presenter (Ohio Dance work): NDEO Annual Conference: San Diego, CA.
January 25 and 27, 2018: Master Classes in Oral History, OSU graduate composition students.
October 20, 2017: Presenter: (Ohio Dance work) CORD/SDHS (DSA) Joint Conference. OSU, Columbus, Ohio.