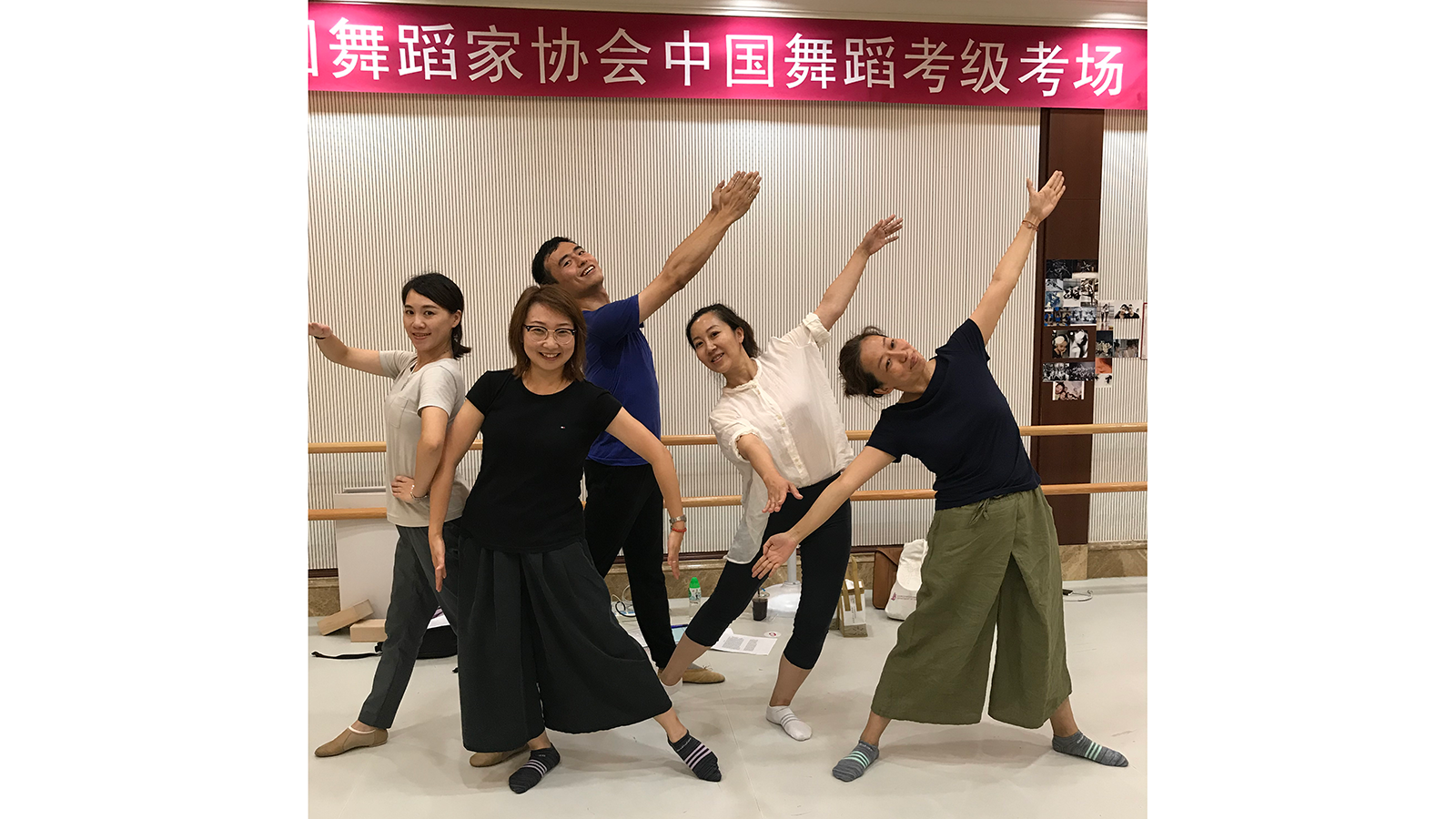 Body
The DNB Extension partners with the Dance Notation Bureau to deliver the Labanotation Teacher's Certification Course (TCC) and Intermediate Courses which have been held at Ohio State University and Texas Woman's University. Most recently Mei-Chen Lu (MFA alumna and DNB Librarian) and Valarie Williams, professor and certified notator, taught TCC and Intermediate Courses at Beijing Normal University, Beijing, China (2017) and Four Seasons Gymnasium in Beijing, China (2019). Candidates in the Teacher Certification and Intermediate courses come from across the United States, Europe, and Asia.
The Labanotation Teacher's Certification Course (TCC) is an intensive that certifies educators to teach Labanotation at the elementary level and promotes the integration of Labanotation across the curriculum. Upon course completion, candidates are certified to teach at the elementary level, and may upgrade to Intermediate by completing the Dance Notation Bureau's Intermediate Certifying Exam and the Intermediate Class Assignments, available from Princeton Books; no additional coursework is required. Current information about the TCC is available on the DNB website.
Through the Course, teachers:
refine their teaching via practice classes and discussions
develop a course in their area of expertise integrating Motif/Labanotation
achieve teaching certification at the motif/elementary level upon successful completion of the course
Prerequisites to the Course
Candidates are admitted to the course based on demonstrated excellence in Labanotation at the Elementary level through:
Successful completion of the DNB Certifying Examination at the elementary level
Successful completion of Elementary Labanotation Assignments I-X
Successful completion of a course in Motif or Language of Dance®
and demonstrated knowledge of teaching methods through:
A minimum of 45 hours teaching experience or
Successful completion of a course in pedagogy/teaching methods

A letter of recommendation by someone familiar with his or her teaching
Note: Teachers may easily upgrade later to intermediate or advanced without re-taking the course.
Image: China Labanotation Teacher's Certification Course 2019