May 1, 2019
Eddie Taketa Wins Excellence in Undergraduate Research Mentoring Award
Image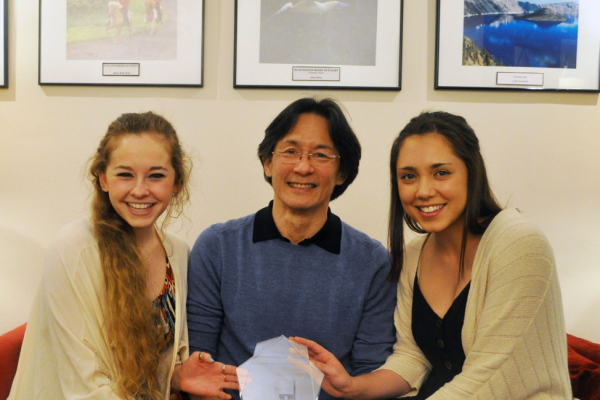 Description
The Office Student Academic Success—Undergraduate Research & Creative Inquiry (UR&CI) offers the Excellence in Undergraduate Research Mentoring Award to honor individuals who have demonstrated success in mentoring undergraduates in their research and/or creative inquiry endeavors. Annually, they invite undergraduates to submit nomination materials demonstrating how their research mentor has supported and inspired them to grow intellectually as a researcher, encouraged and enabled them to reach their future goals and supported and encouraged them on a personal level. This year, over sixty graduate students, postdoctoral associates and faculty were nominated for the award. 
BFA Dance Students Amanda Colangelo and Alizé Raptou nominated Ohio State Dance Lecturer Eddie Taketa, who was presented with one of the awards at an Ohio State Faculty Club luncheon on April 23, 2019. According to Colangelo and Raptou, "Upon working with Eddie, I rediscovered the joy in dance. He did nothing to convince me that I should continue dancing; he simply expressed a level of compassion and empathy that I had never before experienced. His kindness, intuitive nature, and genuine spirit inspired me to view dance as a practice that offers freedom rather than restraint. Eddie is always an enormous source of encouragement. He does not push his students to be something that we are not, but rather allows us to see who we are and to fully and freely embrace it, both in our dance technique and our lives in general."
Congratulations, Eddie! 
---