May 17, 2022
Your Spring 2022 InForm Is Here! 💐
Image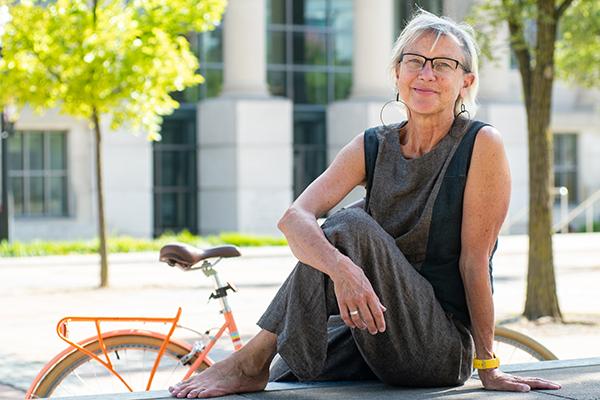 Description
As the academic year winds down, I write with gratitude for the community that got us through. We have transitioned from one of the most challenging periods with new and strange rhythms of teaching and working, to a new normal where we can see faces and breathe and dance together.
I am retiring this summer, and happily bid adieu as I see the department replete with dynamic faculty, energetic staff and brilliant students. They are going to do amazing things. I am excited to introduce Charles O. Anderson as the new chair coming to us from the University of Texas Austin. He's a choreographer, activist, educator and experienced administrator. To use a theatre term, we are enjoying a cross-fade of leadership.
We also welcome new Associate Professor Abby Zbikowski, whose company is getting ready to premiere a work at New York Live Arts, and Assistant Professor Tanya Calamoneri, with her expertise in dance sciences, Butoh and contemporary dance. We enjoyed Israel Institute's guest artist Alon Karniel this spring, and he created a wonderful work for our faculty concert in April. Bebe Miller also created a new work, along with Abby. With a nod to my past forty years here, I re-set works from earlier decades.
Searches this coming year will bring new faculty for our part in the university's RAISE Initiative, post-graduates and additional staff.
Faculty and students journeyed to Senegal in December, to France in March, New York City in April, a group is preparing to travel to Denmark in August, and we plan to resume a study abroad program to Brazil next spring.
It has been my honor to serve as interim chair during this year of regrouping, unfolding, and preparing for a new era in the department. Farewell!

Susan Van Pelt Petry 
Professor, Interim Chair 
Advanced
---